Montecarmelo Library – Madrid
Cultural
2018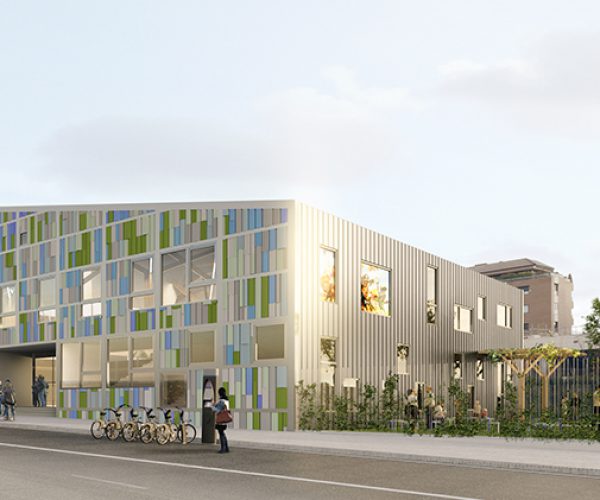 | | |
| --- | --- |
| Promotor: | Madrid Town Hall |
| Superficie: | 2.945,00m2 |
| Presupuesto: | 3.517.000,00€ |
The tender for a new Library in Montecarmelo, Madrid, Spain located the building in a new neighborhood.
Our proposal consisted of developing the building as a geometrical prisma like container, remembering the childhood shapes of our first house-drawings.
It suggested of a single space, with two floors and a basement´s parking lot. It was conceived almost without internal partition walls to gain flexibility, to allow joining or separating the different spaces according to the needs of different types of activities.
A multifunctional and powerful central space functions as the core of the library. As one comes inside, one sees the great double height of the atrium, perfect for informal readings, listening to music, attending a conference or a concert or simply just relaxing. An adjoining Zen garden reinforces natural ventilation and, at the same time, contributes to illuminate the central areas.