Logistic Centre Tenjo – Cundinamarca – Colombia
Industrial
2015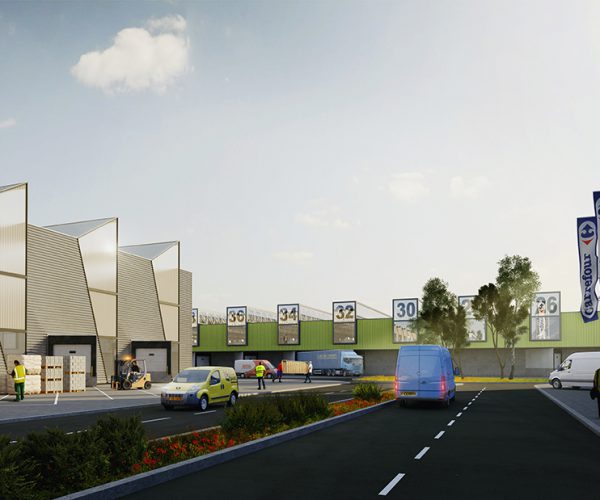 | | |
| --- | --- |
| Promotor: | Public-private investment |
| Superficie: | 171.000,00m2 |
| Presupuesto: | 8.430.000,00€ |
The Project develops in an industrial zone in proximity to an urban centre. Our proposal was the construction of a New Logistic Centre type CIM (Integrated Merchandise Centre) with other different uses, to be built in several phases.
The different uses were to be industrial, commercial and services.
The project would be developed in the following steps: the industrial premises as the development engine of the whole area. The Gas station would be at the access knot, in front of the highway so the usage would be much as possible.
At the access to the CIM would be located the Fire Station, contributing to its utilization by the local Administration and other industrial camps. This would offer services and protection to all the industrial zone. At the same longitudinal building of the fire station, we would design a social centre, health care centre and kindergarten, all of these to be built in a second phase.
The last but important phase would be in close proximity to the highway and the heliport and will consist of commercial areas, hotel and business centre
The beginning of the construction will be in 2021.