120 social dwellings for rent -Parla – Madrid Community
Residential
2008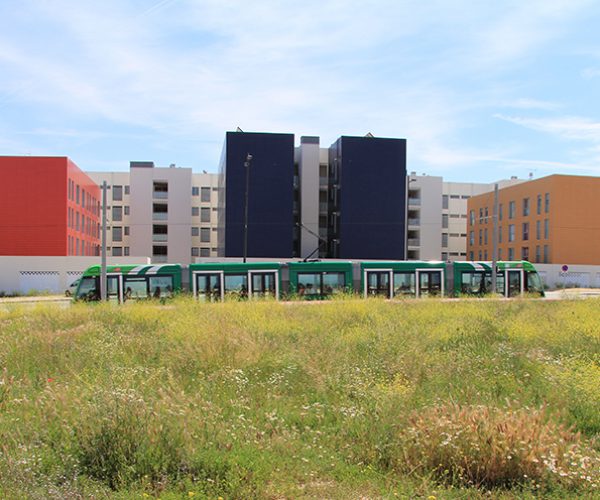 | | |
| --- | --- |
| Promotor: | Instituto de la Vivienda de Madrid |
| Superficie: | 14.000,00m2 |
| Presupuesto: | 5.300.000,00€ |
TENDER:1º AWARD
Given the fact that this project was intended as Rental Social Dwellings for youngsters, it was developed as homes that reflected the changes in the ways of present life. The environmental criteria include innovation techniques, adapting the building to principles of diversity and transformation of the spaces with basic concepts of bioclimatic measures and energy savings.
All the houses were projected with the living spaces oriented to the best available surroundings and to the street, with the humid areas (bathroom and kitchen) towards the interior courtyard, allowing for light and ventilation in a natural way. These courtyards, which are created from the ground floor up, allow the vertical air movement increasing the natural ventilation and thus, contributing to saving energy during summertime.
Through the choice of a correct chromatic selection applied to the sequence of prismatic volumes, we obtained a great sensitive stimulus, generating positive feelings to the residents. The spaces were also more comfortable and allowed the development of activities with much more pleasure and enjoyment.
The urbanization was thought as bioclimatic regulated buildings, with varied vegetation areas with the appropriate irrigation system for their different needs. The layout was for apartments with one or two bedrooms, storage areas, parking and commercial shops.